Order Replacement Lens
£54.90
Update or replace your prescription lenses. For shooting glasses and rear sight lens holders. Replacement prescription lenses for ZS-SPORT, target shooting glasses and rear-sight lens holders. Our lenses are compatible with the following shooting glasses and rear lens holders: Champion shooting glasses Gehmann rear-sight 501 Anschutz rear-sight 9450 Knobloch, Mec, Gehmann shooting glasses ZS-SPORT - see details below. Select your lens material, according to your discipline. These materials provide the appropriate level of eye protection and shatter resistance for your chosen discipline Hardcoated plastic - for small-bore rifle and archery - £54.90 Plastic with reflection-free, hard coating - Air weapons and archery - £69.90 Polycarbonate lens - Full-bore rifle & black powder pistol - £69.90 ZS-SPORT Lens replacement We offer a lens replacement service for ZS-SPORT prescription lenses. Standard tint lenses - £99.90 Photochromic lenses - £169.90 All prices include Free return delivery (within the UK). After placing your order, we will be in touch to arrange postage of your frames to our Bristol store.
Side Blinders for ZS-SPORT
£19.00
Enhance your focus by eliminating peripheral vision distractions such as movement or lighting changes. Compatible with ZS-SPORT glasses. Key Facts Eliminates peripheral vision distractions such as movement or lighting changes Effective for clay, trap and game shooting. Simple side-through attachment Protects eyes from the glare of the sun   Colour: Opaque/black Compatible with: ZS-SPORT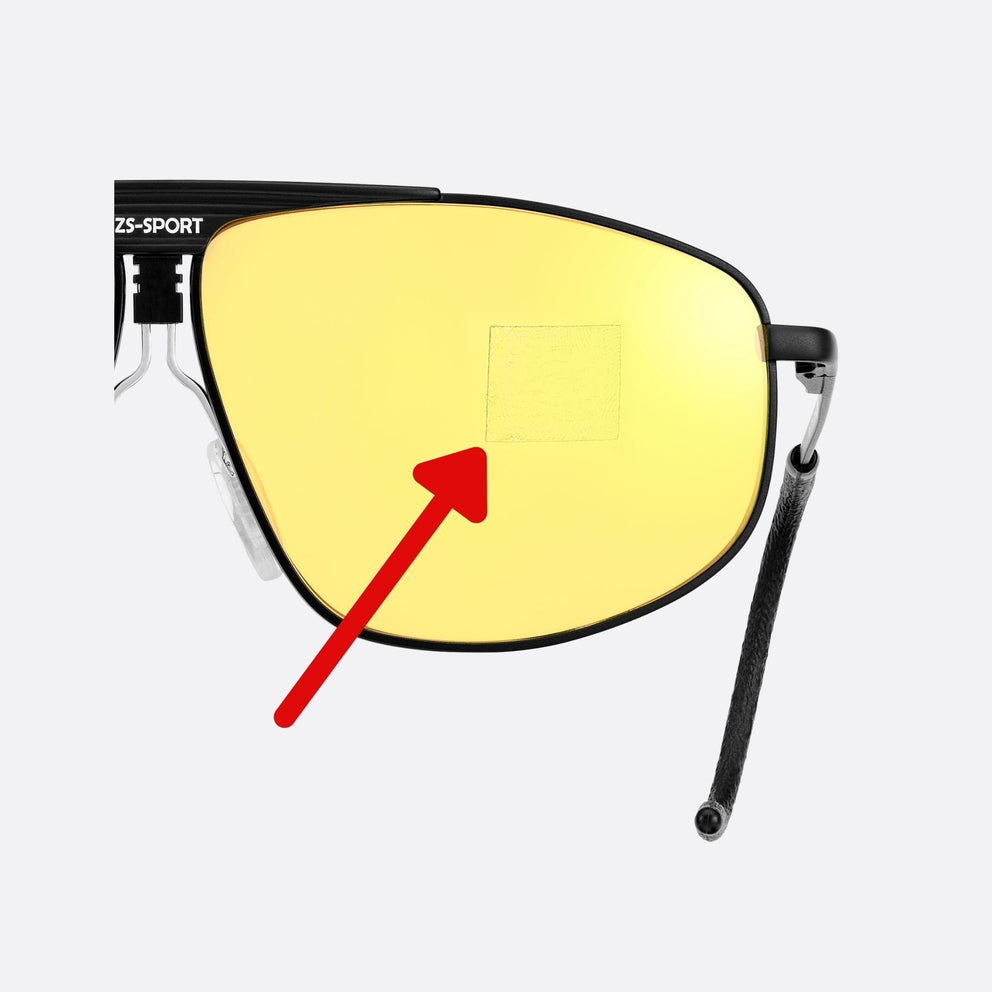 Free Eye Dominance Foil
£0.00
Overcome cross dominance and eye dominance with this FREE translucent stick-on foil. Fitting instructions included! IMPORTANT: We are only able to send 2x free dominance patches per shooter. Thank you for understanding. Key Facts For use with the ZS-SPORT while clay or game shooting. Useful for shooters with cross-eye dominance, as it forces your aiming eye to become dominant. Used to blur the central vision of the offending cross-dominant eye. Free for UK postage only. See our flip-up translucent blinder for a more flexible and effective way of managing eye dominance. Learn more about eye dominance when shooting.   Compatible with: ZS-SPORT
Made to order
High-quality lenses are manufactured just for you.
High performance optics
We only provide the highest quality optical products.
Free UK delivery
& worldwide shipping available!